I have been complaining that I have had trouble getting my blood pressure to a lower level. I am taking several medications which has not been very successful.
A friend told me that she had heard that drinking "hibiscus tea" helped.
So I have given it a try (Now Foods - Heavenly Hibiscus Tea) and it seems to help. For the past 4 days, I have been getting SYS readings in the 130s and 120s instead of 150s, 160s and 170s. My DIA has always been in the 60s and 70s and has not changed.
I am not recommending that it is a cure, but will say that it has helped and that it is a pleasant herbal tea.
There is also a recipe for "Hibiscus Tea with Vodka and Citrus" thru Google which I haven't tried, but sound interesting.

I thought that January would be slow, but I have been getting orders my Copper Roses.
I found a couple Ruby colored glass vases so am offering them with a single full Copper Rose for Valentine Day. This one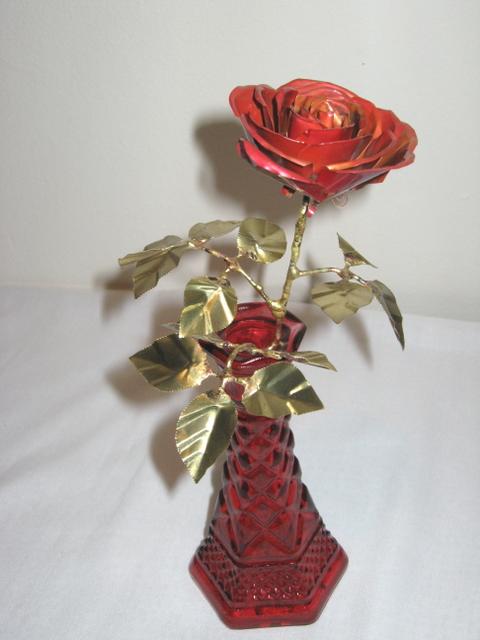 I just listed at "ArtByUs" http://www.artbyus.com/auctions.php?a=2&b=276950

Oklahoma's weather has changed from the delightful 78º to 25º with sleet and snow, so I will stay indoors for a couple days.