Have listed 3 small steel/brass sculptures, 2 ATC size and 1 which is 4 inch diameter at ArtByUs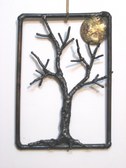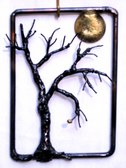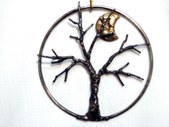 I thought I should try some different styles, as not everyone likes the abstract ones. In the past I have done Welded Steel Trees with Copper Leaves, but they take a lot of work and I have to price them in the hundreds. So these were fun and fairly fast.
They each come with a black cord for hanging, and Certificate of Authenticity.
Auction starts at $8. each.