"Only the artist, or the free scholar, carries his happiness within him". Ludwig van Beethoven

Came across this quote and realized how true it is. Especially, it is how I feel when I complete a project or even finish an order.

These Seven Copper Roses were finished and shipped just before Christmas as I wanted them to arrive in plenty of time for a special 7th Wedding Anniversary in early January.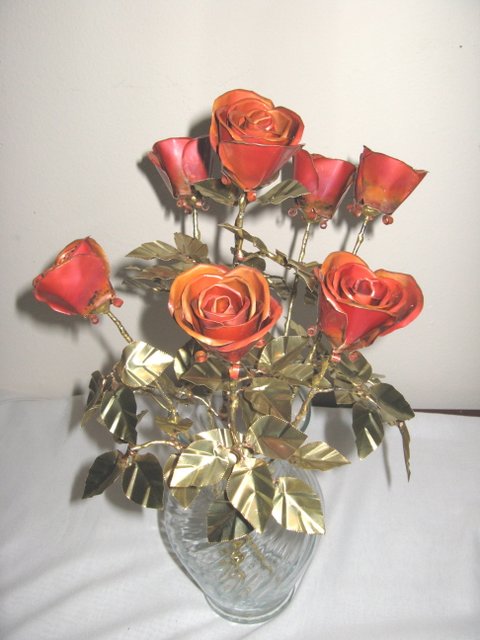 Although arthritis in my shoulder is slowing me down, there is something special about making things that gives me a sense of fulfillment.

I am wishing all a very Happy, Healthy and Prosperous New Year!