Took a friend's suggestion and tried a dark green background for my roses. Good Idea!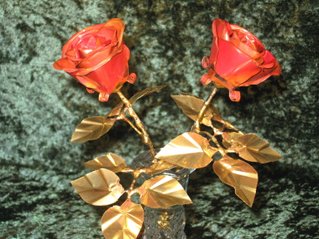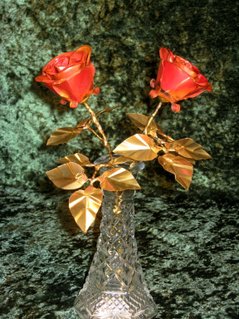 Need to look for some different dark green drapes
Yes, these are the ones going to the romantic couple to use in their wedding ceremony.
I will mail them Monday.
I am going back to welding some more ATCs or whatever they will be.