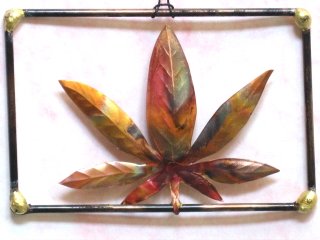 The size is 2.5" x 3.5" about 1/4 inch thick.
Made of copper, steel and brass.
It is colored from passing the flame over the copper,
then coated with a clear sealer to protect its beauty.
A black cord included for hanging.
Signed and copyrighted.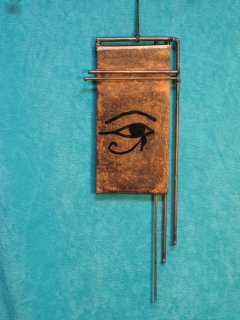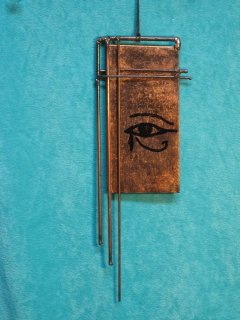 I made this, which has the Eye of Ra (Sun) on one side and the eye of Horus (Moon) on the other.
The steel rectangle is 4" x 2" .
With the steel rods the length is 7" x 3
Comes with a black cord for hanging.
Coated with clear sealer.
Signed and copyrighted.