Have listed another 4'' diameter circle, entitled " IN THE PINES"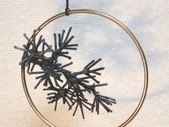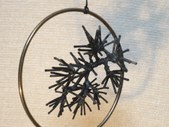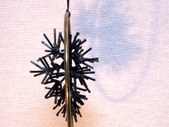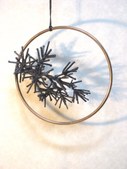 It has been as difficult to photograph as it was to weld.
This piece is all steel, although there is a little brass platting on the 4' ring.
Again, I have listed it at ArtByUs where there are larger photos. Bidding starts at $8.00, no reserve.