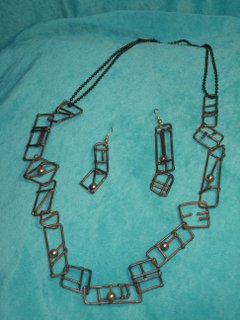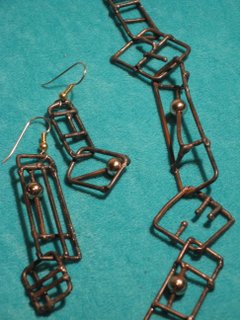 Steel necklace and earrings are coated with a clear lacquer.

The necklace is adjustable.

The welded part of the necklace is 15 inches. The doubled black ball chain is 12 inches.

One earing is 2.75 inches long the other is about 2 inches.

The matching earrings are on sugical steel ear wires.

Although steel, neither necklace or eardrops are heavy.
Starting bid $5. Click Here
for ArtByUs.
Thank you for looking!