Over the years I have made southwest images, using flame colored copper on suede mat-board.
I like the contrast between the hard metal and the soft suede.
Sky blue is my favorite color but I only have a little left, while I have a lot more of other colors, which aren't as pleasing to my eye. I would buy some more but it is so expensive about $40 a sheet.
Necessity is supposed to be the mother of invention, so I started playing with some pastels on the beige matboard.
At first I tried to just do a light blue which didn't work. I could not get the same tone everywhere.
So this is my first attempt that I am willing to show.

"Blessing of the Morning Sun".
Awake to rays of Love and Sharing
as you are wrapped in Happiness,
this Bright New Day.

Any suggestions or gentle criticism is welcome.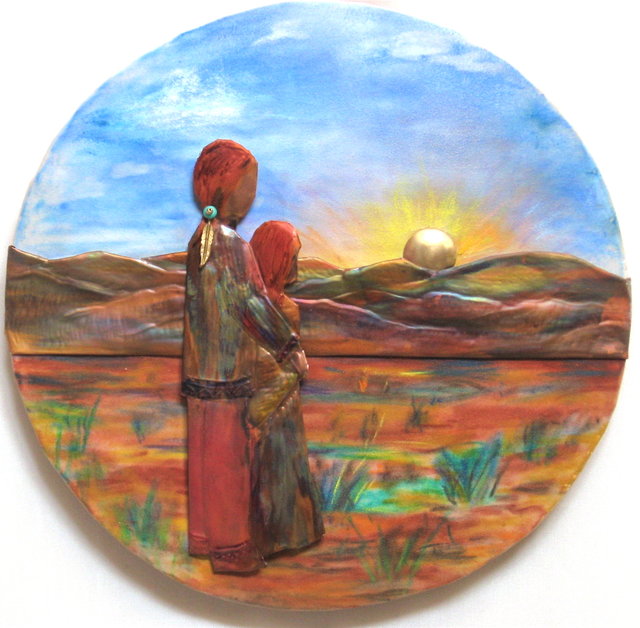 9 inches diameter.
Sealed will clear matte, non-yellowing finish. The sun and feather are brass.